OUR MYOTHERAPY & REMEDIAL MASSAGE TEAM
MEET MAGDA CYMANEK
Magda is a registered member of the Australian Natural Therapies Association.
Magda is an Australian-trained Remedial Massage Therapist and Integrated Bodywork Practitioner and has over 12 years of experience, working with athletes and dancers in Australia and overseas.
In the last few years, her practice developed into a comprehensive style combining very effective techniques that can provide immediate relief to acute pain and can greatly improve chronic musculoskeletal problems.
She combines Deep Tissue Massage with Trigger Point Therapy and Myofascial Release, Lymphatic Drainage, Exercise Therapy, and Clinical Aromatherapy.
Magda works with sports injuries, repetitive strain injuries, postural imbalance, and building stability in the body for optimal alignment, mobility, and movement performance. Magda has a keen interest in detox and cellular regeneration processes to support the natural regeneration processes of the human body.
She is also trained in Thai Abdominal Massage, Watsu, and elements of Aquatherapy. She loves freediving, hot yoga, pilates, photography, and travel and as a therapist regularly takes part in sports and holistic retreats.
MEET SOPHIA HENG
Sophia is a qualified remedial massage therapist and a member of the Association of Massage Therapists.
Sophia interest in the human body has expanded her knowledge and studies in driving her to complete a Bachelor of Science, included in this this was a range of subjects including nutrition, metabolism, physiology and biochemistry, allowing her to treat and provide her clients with another level of knowledge and extensive care. Sophia believes good health is achieved holistically and regular body care, but this care also goes in hand with management of mental and emotional health for long term results. Sophia strives to provide her clients with effective treatment but also looks strongly at prevention management and overall general well-being.
Sophia uses various assessment techniques to identify and correct dysfunctional movement patterns in the body and gravitates towards a blend of slow deep tissue and myofascial release techniques to free up problematic tissue.
After working for a number of years in a private practise, Sophia has come to appreciate the complexity of the body, realising that a number of factors play a contributing part to a client's pain and discomfort, she therefore believe that all therapists must evolve and continue to further their education in this area to stay on top of new techniques and client management to alleviate pain and help clients move and feel better.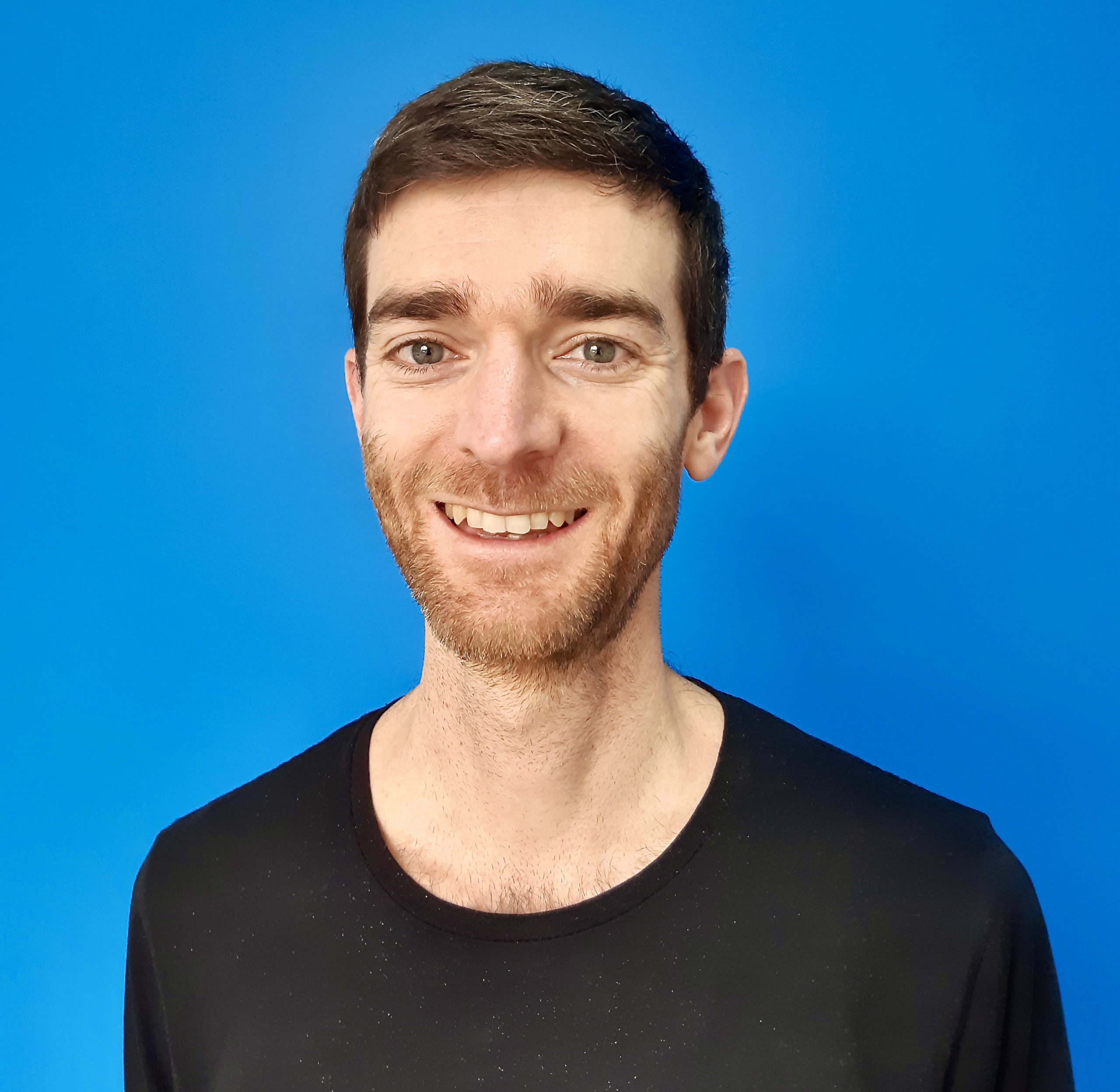 MEET NATHAN WILKINSON
Nathan is registered member of Myotherapy & Massage in Australia.
Nathan is a qualified Remedial and NeuroKinetic Therapist
Nathan believes that a body that moves well rarely experiences muscle or joint paid. Over the years, he has seen that improving somebody's movement can improve not just their musculoskeletal wellbeing, but their emotional wellbeing too. He is a huge advocate for empowering clients with the knowledge and skills required to take control of their own care.
The majority of Nathan's work is based around NeuroKinetic Therapy which is an assessment and treatment method that exposes and resolves faulty movement patterns stored in the brain. He then draws on a variety of deep tissue and myofascial release techniques, scar tissue release, joint mobilisations, craniosacral therapy, lymphatic drainage and movement education to effect maximum change as quickly as possible. Additionally, no client leaves without a unique corrective exercise program that turns the results of treatment into long-term change.
Nathan has played numerous sports at club level over the years and he also enjoyed decade long stint as a semi-professional musician. He currently plays squash, cycles and has recently discovered kettlebells With such a varied past, he understands that musculoskeletal pain and dysfunction are just as real when you're a struggling student, stay at home parent, banker or elite athlete, and it's your story that holds the key to the solution.
MEET ISAAC ADDISON
Isaac is a qualified Remedial and Sports Therapist, and is a registered member of ANTA.
Always an avid outdoor lover and understanding that the body is a complex structure, Isaac aims to find the underlying weakness or movement pattern in your body that contributes to your symptoms, whether it is a new pain arising or something that has been there for years. Specialising in muscular activation and combining soft tissue techniques, Isaac taps into the nervous system of the body to allow it to be strong again, thereby dealing with the underlying causes and allowing you to operate at full function, strength and efficiency again. When tissue isn't shut down, it isn't painful.
Having worked for Essendon and North Melbourne Football clubs, Isaac has had experience working with some of Australia's top athletes in an elite environment. Isaac brings this same passion into the clinic, where he has a desire to see chronic pain that inhibits your movement and everyday life, removed from your body.
MEET JULIUS PRINCIPE
Julius is registered with Myotherapist Association Australia
Julius graduated from Endeavour College of Natural Health in 2014 with a Bachelor's Degree in Musculoskeletal Therapy. Ever since then, his knowledge and passion in the field has continued to grow
He has a holistic and evidence-based approach with his clients and uses orthopaedic testing, manual therapies (including dry needling), and exercise prescription to determine the root cause and predisposing factors to come up with the best treatment plan to help fix the problem and prevent further pain and injury.
Julius has a keen interest in treating neck pain, headaches, and sports injuries; as well as correcting postures and habits, whether it be at a desk or exercising.
In his free time, Julius loves to be outdoors for hikes or camping, exploring new foods, or enjoying a good book, show, or game at home.
MEET COLINE LORET (she/her)
Coline is a qualified Clinical Myotherapist (BHSc Clin Myo, BSc MSc Osteo).
Coline is an experienced myotherapist in treating acute and chronic pain symptoms in musculoskeletal conditions. She worked in different public hospitals and private clinics. She is passionate about helping individuals to find the best treatment plan to fit their lifestyle. Her interest is in pain management and rehabilitation for injuries.
Coline has a strong background in manual therapy and exercises. She will use a variety of different techniques such as dry needling, electroacupuncture, mobilisations; but also, mindfulness and physical therapy, to achieve the best outcome. She will help in complex cases as well as in any everyday stress related pains.
MEET SEAMUS HAYES
Seamus is a member of Myotherapy Australia.
Seamus studied at RMIT university and has been working as a Myotherapist for 8 years. He has been a Personal Trainer for 10 years and is also a Certified Strongfirst Kettlebell instructor – SFGI.
Seamus competed in the sport of track & field for 15 years as a track sprinter, he is a Blue belt in Brazilian Jiu-jitsu. Over the years he has worked with a large variety of clientele such as Track and Field, Mixed martial artists, Brazilian Jiu-Jitsu, Powerlifters and his favorite the weekend warriors who are looking to maintain an active lifestyle.
With his background experience in movement he assesses the contributing movement patterns & habits that may be contributing to the presenting issue and utilizes myotherapy treatment techniques to optimize tissue quality, joint mobility and decrease pain while also utilizing movement based exercise prescriptions to ensure pain free movement can be maintained.
MEET CLAUDIA MINI ORTIZ
Claudia is a qualified remedial massage therapist, a member of the Australian Natural Therapists Association (ANTA), and has health fund accreditation.
Claudia has more than 7 years of experience as a remedial massage therapist. She completed a degree in Physiotherapy in Peru in 2006 before training as a Remedial Massage in Melbourne in 2011. Her passion is helping people through therapeutic remedial massage, dry needling, cupping and myofascial release therapy.
For Claudia, remedial massage isn't just for the odd neck strain or pulled back; it can be a very effective, and oftentimes, essential part of rehabilitation following physical and/or mental trauma. Myofascial release is just one of the ways in which your message can be tailored to help you on the road to recovery.
Claudia is bilingual in Spanish and English. She enjoys swimming and meditation. She also has a special interest in Chinese Medicine.
Her skills include: remedial massage, deep tissue massage, Myofascial release, cupping, dry needling and relaxation massage.
MEET SHAUN BOSTOCK
Shaun is a qualified remedial massage therapist and a member of the Australian Association Massage Therapists.
This highly qualified remedial massage therapist has over 10 years experience, specialising in active release techniques (ART), fascial release and functional movement screening (FMS).
Shaun has extensive experience with a multitude of athletes from various sports, including Australian Wallabies, Melbourne Rebles, Waikato Cheifs (Rugby Union), Melbourne Demons (AFL), Melbourne Storm, South Sydney Rabbitos (Rugby League), Malaysian & Jamaican Cycling teams along with many of the world class athletes from the Powerlifting and strong man community.
Shaun himself a power lifting competitor, who holds the record for the heaviest equipped bench press in Australia. A title he has held for over 10 years.
His extensive experience has taught him that remedial massage plays an important role in maintaining peak performance and assisting with injury prevention and recovery.
MEET CHRIS HEDDLE
Chris is a qualified myotherapist and a member of the Australian Association of Massage Therapists.
Chris is a friendly, approachable Melbourne myotherapist who believes each day is not lived to its fullest unless it involves exercise or recreational activities. His passion for the health and fitness industry has seen him work in a vast range of sporting environments including AFL, Powerlifting, Strongman, Triathlons, Athletics (specifically with sprinters and long distance runners), Brazilian Jui-Jitzu and Mixed Martial Arts.
Chris uses many elements of neurology to restore muscles to their normal function, which may have become inhibited or hypertonic. He also uses many other techniques including fascial manipulation, fascial release, dry needling, deep tissue techniques, and rehabilitative exercises. As a strongman competitor, he knows the importance of strength and stability within a movement pattern, which if performed correctly results in the body's ability to generate more power and speed.
Chris is a firm believer in the theory that the site of pain and discomfort is more often than not just the symptom and not the cause. His passion is to find and treat the underlining causes of the pain. With the use of his techniques and knowledge, Chris takes no greater pride than seeing the improvements in his client's health, performance and knowledge.